Our accommodation festival partners represent the premium accommodation in the region and provide services especially designed to enhance your festival experience.
FRESHWATER EAST KIMBERLEY APARTMENTS
Kununurra's only 4.5 star accommodation with 1, 2 & 3 bedroom apartments just a walk away from the town centre and opposite the Festival Hub.

KUNUNURRA COUNTRY CLUB RESORT
Resort-style, full-service accommodation, services and restaurant in the heart of Kununurra
KIMBERLEYLAND WATERFRONT HOLIDAY PARK
Deluxe waterfront cabins, powered caravan and camping sites on Lake Kununurra, just a short walk from the town centre and the Festival Hub.
HOTEL KUNUNURRA
A hub for the locals, this hotel has it all – quality food & drink, entertainment, and affordable rooms.
KIMBERLEY GRANDE HOTEL
Situated on the shores of the Argyle Lake in Kununurra, our homestead-style resort is the perfect place to use as a base while exploring the Kimberleys ancient landscape.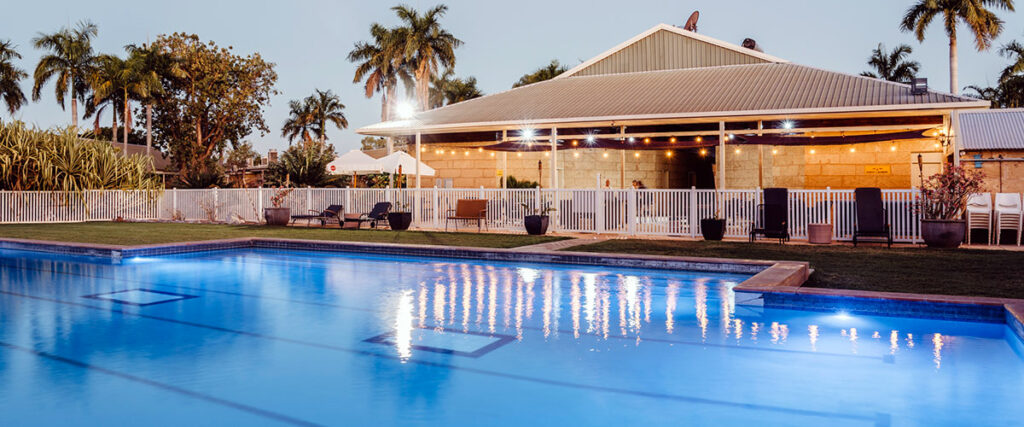 MORE ACCOMMODATION OPTIONS
For more accommodation options including Caravan & Camping and beyond Kununurra, head to the Kununurra Visitor Centre website